What a course!
Report of participant Melanie Sutch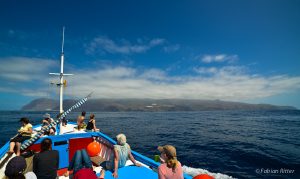 After some years of trying to do the course, the moment arrived! Dates were ok and 2 people had cancelled so we could jump in!! We booked our tickets to Tenerife Sur and pre-booked the ferry transfer and this is it! We were all set and ready to leave!
We didnt really know what to expect: Would we be able to get the scientific side of the course? Would we be lucky enough to see cetaceans? What would be the average age group?
I can already say it now: it went amazing and we learned so much!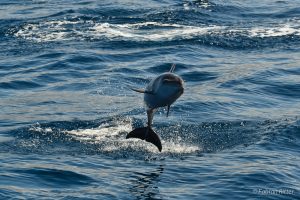 We arrived on a sunny day in Tenerife and met some other group members on the ferry to La Gomera. We arrived by night and went straight to the appartments, where we met Melanie, a member of M.E.E.R. very welcoming! She showed us the place and gave us an appointment for the next day. We went to sleep, quite tired from the whole day of travelling, eager to start the course, meet everyone and discover the island we were on!
The apartments were very clean, with balconies and in a great location. Valle gran Rey is small and everything is at walking distance!
First day was warm, bright and shiny, and we finally got to see the beautiful Gomera!!! It is absolutely stunning! We then met the MEER team and other participants.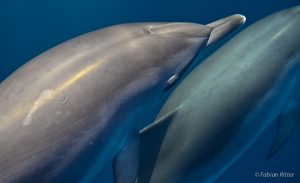 Among the participants we met very passionate people with all different backgrounds (only 2 were studying science) and from all ages: from 22 to 71 (71 and 3 months to be precise!). Some came together but most people had signed up alone and we all quickly bonded!
We had a good connection and ended up spending great time both on land and out at sea, in very friendly and relaxed atmosphere!
Fabian, the marine biologist who created MEER is passionate about his work and field experience. He has so much to share and is a great inspiration!! Melanie, was a participant of the course a few years back and has been an active member of MEER ever since.. J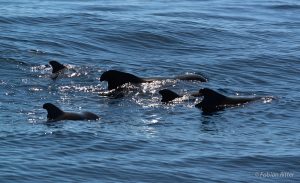 We saw cetaceans on every day out (except 1) and both the 1st and last day were spectacular!! Pilot whales were doing a real show and so were the spotted dolphins!
One detail I really appreciated is that the 1st day at sea was a pure relaxed whale watching day and no science is involved. It is for us to enjoy fully without a single care in the world.. Fabian and Melanie did the job on that day!
The more we learned about cetaceans behavior the more we wanted to go out and actually do the job:  collecting behavioural data (are the animals coming close to the boat, are they going a specific way, are they feeding etc.. all this in a much more scientific language of course!), getting ID pics, mapping the sighting etc..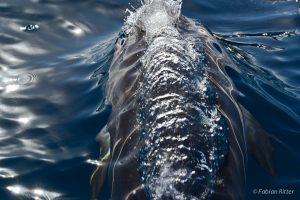 We learned so much in 2 weeks, and even got a chance to attend a conference by Fabian on cetaceans and ship strikes.
We have been so lucky to live such an experience and would repeat it anytime!!!!
Thanks again Fabian and Melanie!
Melanie