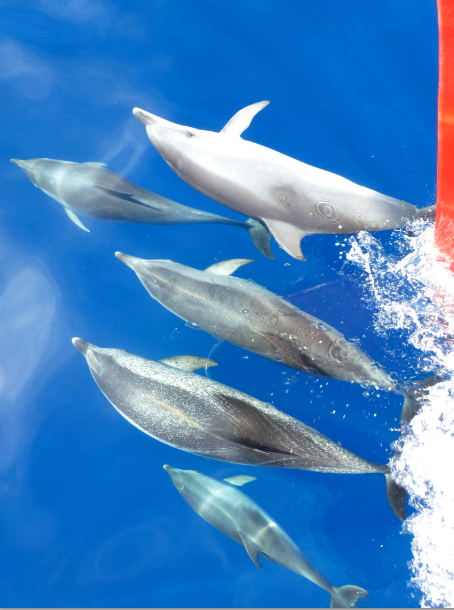 November 2023: the behavioural biology internship is now bookable!
The new course dates have been set: 11. – 25. November 2023 !!!
Course content:
We are now including a new focus area: in addition to general information about the whale and dolphin species encountered, behavioural biology methods for data collection, various aspects on the threats and conservation efforts for the animals and their habitat, we will also be dealing with bioacoustics: how do whales and dolphins communicate with each other, what does it sound like and how does ambient noise affect it? This year's team includes the biologist Elke Burkhardt, who also has a lot of expedition experience from the polar regions with whales and dolphins.
Here you can find all the information:
Alle Details zum aktuellen Kurs
We still have half a year to go, but we are already really looking forward to it, the programme is set and the boats are reserved for you! So don't wait- places are limited to 8 participants and will be gone quickly..
I am looking forward to you!
Christina (Tina) Sommer (Course Leader, Biologist)