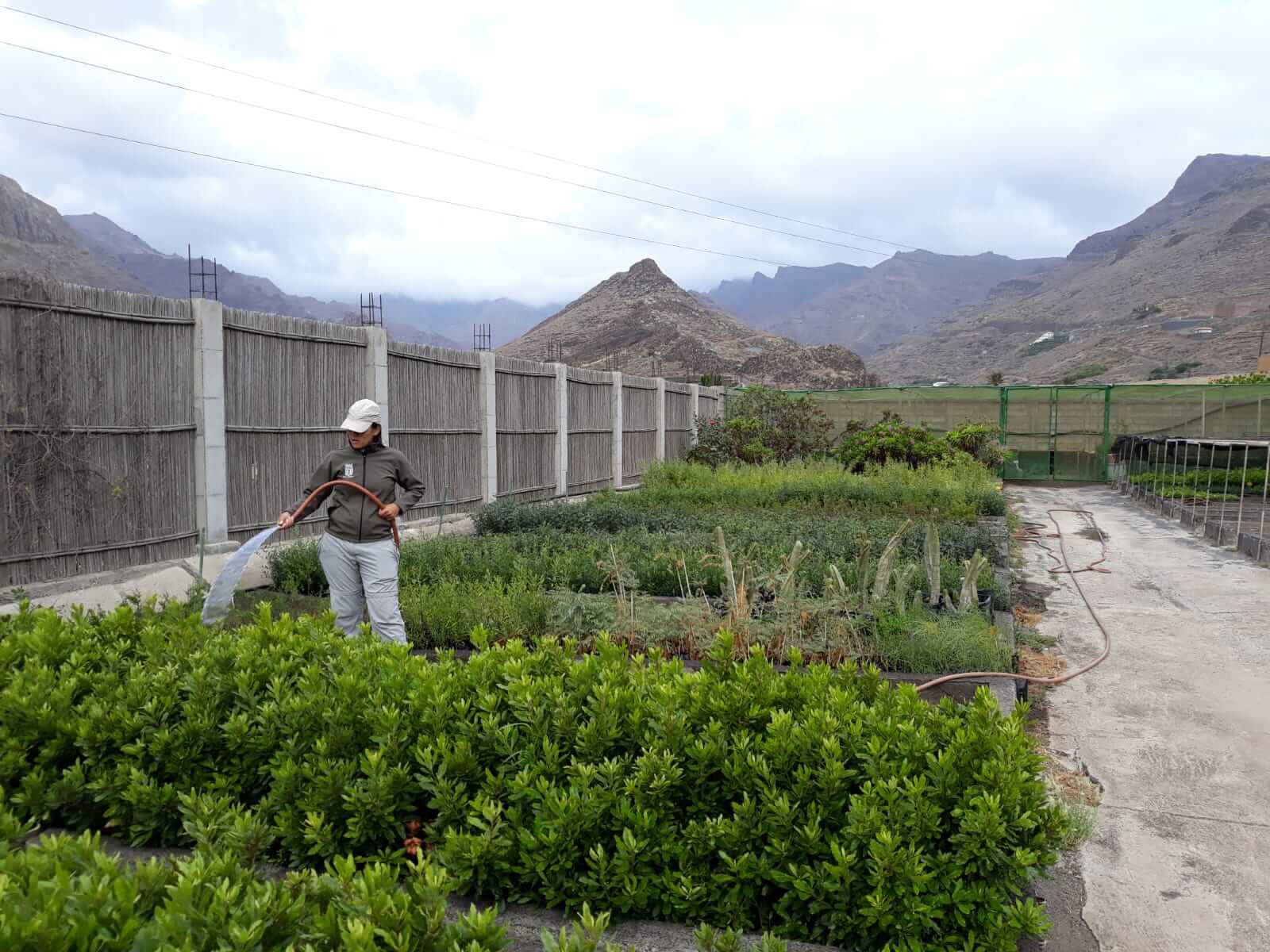 Our partner Oceano becomes even more sustainable
Since July 2022, our partner Oceano has been compensating for the CO2 emissions caused by their fuel consumption on whale watching tours.
For this purpose, the corresponding amount is donated on a monthly basis to the local project Plántate, through which native trees and shrubs are planted on La Gomera.
Plántate – translated "plant yourself" – is a reforestation project of the Environmental Department of the Island Government in collaboration with the Garajonay National Park and ATUSOS, the association of tourism businesses belonging to the Charter for Sustainable Tourism. Together with the population, schools, administrations, companies and associations, native species of the "heat-loving scrub forest" (bosque termófilo) formerly native there are replanted between approx. 250 and 750 meters above sea-level.
Through the Plántate project, the CO2 emissions of a flight can also be directly converted to a corresponding donation amount, which can then be forwarded to Plántate.
At irregular intervals, on-site planting campaigns are also offered for people to participate in.
We think this is a great initiative to support. Why not also invest the CO2 compensation for the next flight to Tenerife locally?
Here is a video link about Plántate:
© Project Plántate