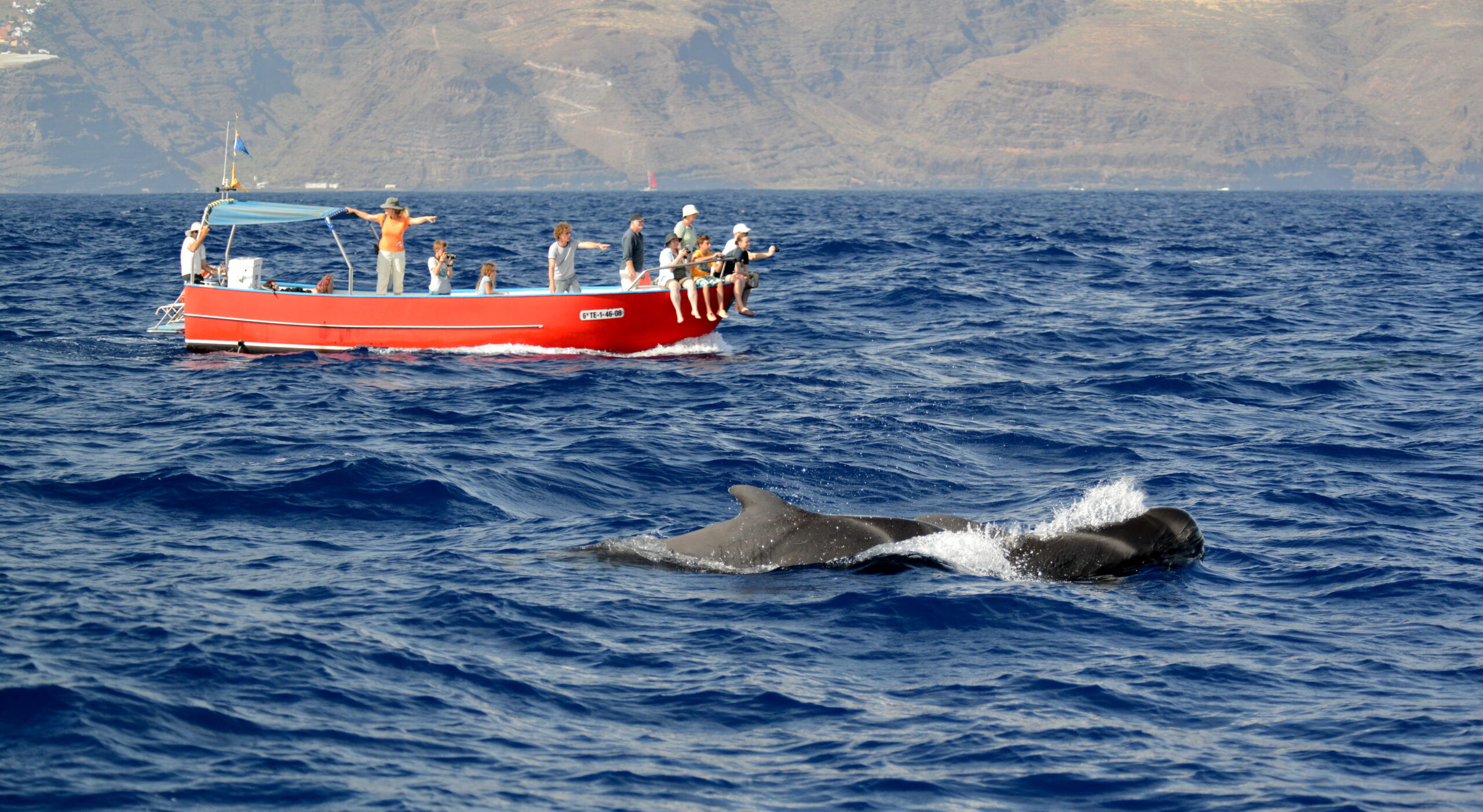 Exclusive WDC Experience Course
Exclusive WDC Experience Trip to the M.E.E.R. La Gomera Project on the Canary Islands
Come with us to one of the most dolphin and whale rich areas in Europe. Experience 10 days of responsible whale watching together with certified experts.
La Gomera is home to an incredible variety of dolphin and whale species – ideal conditions to observe and explore the animals. Both – observation and exploration – are the focus of this course, but above all it is about experiencing the animals live.
In the encounter with these animals lies the potential to create a deep connection between man and nature. With this journey we want to make the sea and its inhabitants tangible, and at the same time answer the questions that arise in each individual. The greatest impact is generated by the animals themselves. Simply because they are there. Impressing us, cheering us up, inspiring us – literally.
The work of WDC and M.E.E.R., who are co-hosting this trip, is about influencing human actions in the direction of greater compatibility with nature. However, our knowledge needs to go deeper: to be linked to our self-image, we need to be touched in our hearts to change our behaviour. This is exactly what can happen when we meet marine mammals. With this exclusive experience trip we want to cultivate respectful contact between marine mammals and humans and at the same time work towards the aim that we humans contribute to the protection of the oceans, on a personal as well as social level.
The trip will be led by experienced marine biologist and cetacean researcher Fabian Ritter together with one of WDC's longest standing staff members, Ulla Ludewig. Both have extensive experience with responsible whale watching. Ritter is also the head of research for M.E.E.R. e.V.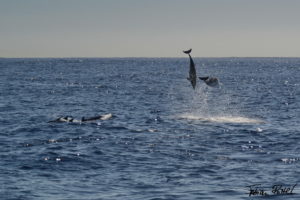 At the centre of the course course are six trips out to sea in search of whales and dolphins. The area around La Gomera is full of surprises. In addition to bottlenose dolphins, pilot whales and migrating dolphins, we can encounter large whales, beaked whales and a large number of other species.
With a little luck we can even observe different species at the same time. Other interesting encounters are also possible, e.g. with turtles, sharks, tuna, various sea birds or other marine life.
We will also collect scientific data during our tours, which will later be fed into the sightings database. This way the science can be experienced directly. Additionally, we will also remove trash and other foreign objects from the sea during our tours – hands on environmental protection!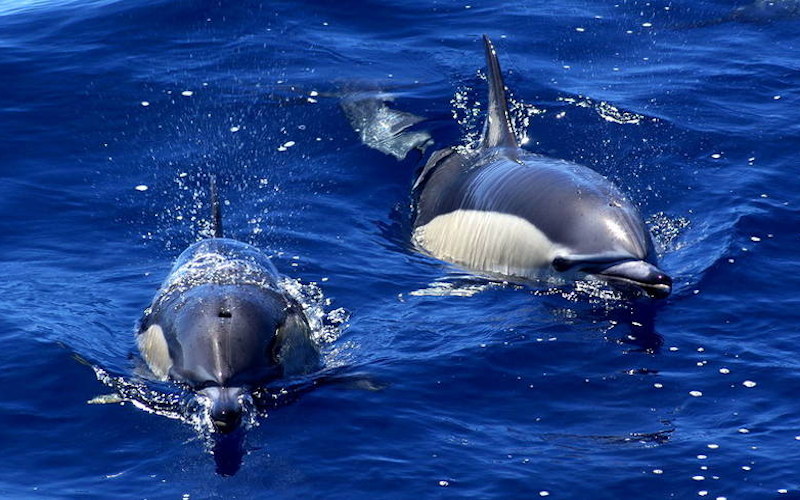 Dates and prices:
05. – 16.11.2022
11 nights/12 days (including arrival and departure day): € 1.399.-
(Attention, this is an introductory price – the trip is taking place in this form for the first time)
Number of participants:
Maximum number of participants is 9, minimum number of participants is 8.
All information on the trip including a detailed information brochure and booking form can be found
Accommodation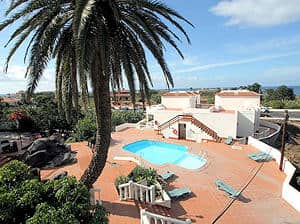 The participants will be accommodated in a privately run local apartment complex: Villa Aurora. It is located in the district of Borbalan in the lower Valle Gran Rey and offers apartments for 2-4 persons (2 bed rooms) with private bathroom, kitchenette, shower and toilet. Booking of single rooms is possible on request and for an extra charge.
Bed linen and towels are provided. The apartments have an excellent location not far from the port. In the immediate vicinity there are supermarkets, stores, restaurants, bars, etc.