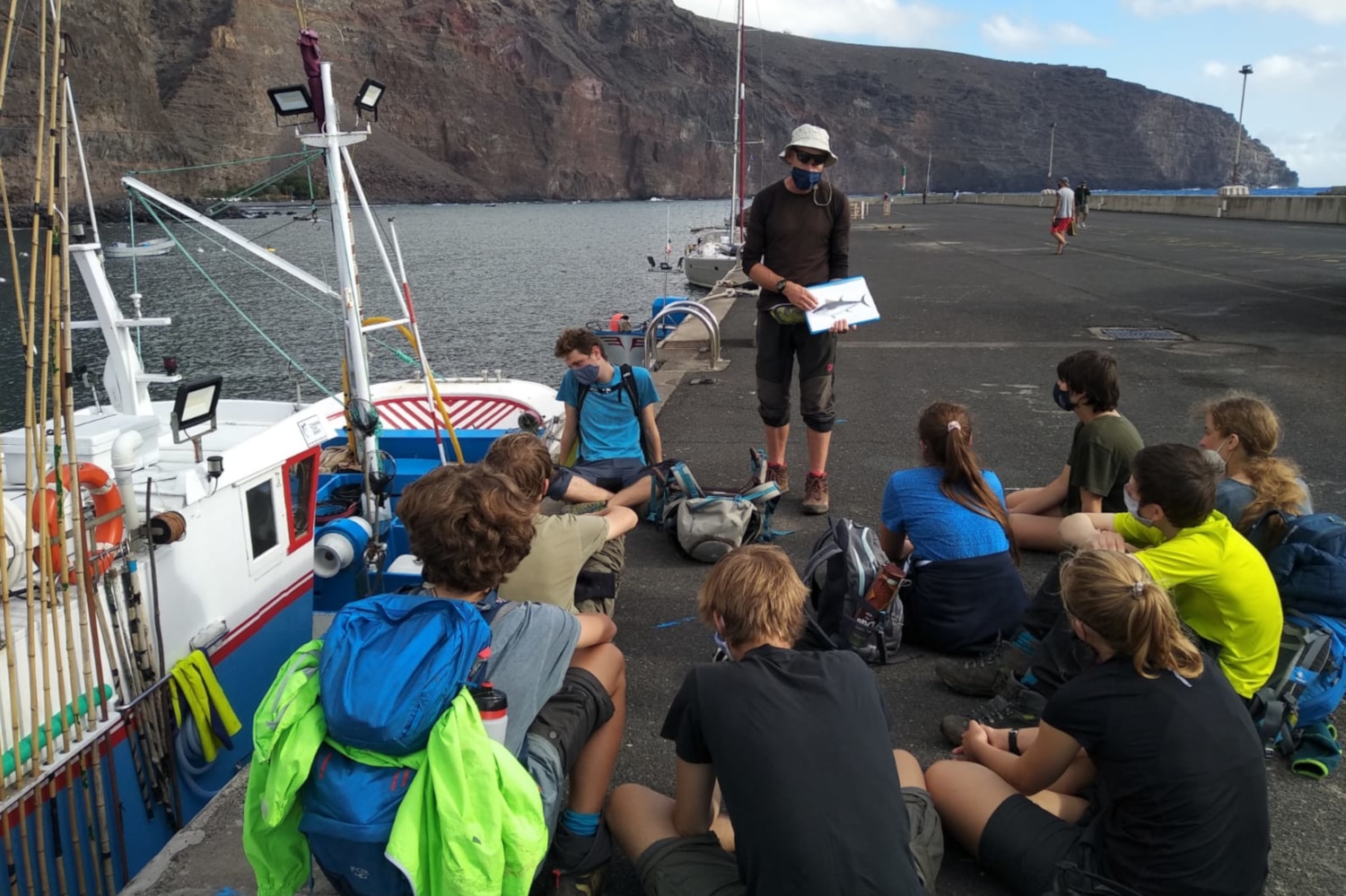 KUS meets M.E.E.R. at GomeraVive on La Gomera!
We are pleased to have been able to support the project "Klassenzimmer unter Segeln" (KUS) by the traditional sailing ship Thor Heyerdahl and to host it on La Gomera in cooperation with our partner GomeraVive. Volker Boehlke took four groups of 8-9 10th grade students on a natural history walk along the coast of the Valle Gran Rey.
They dealt with and touched on a variety of topics: oceanographic, marine biological, botanical, environmental, geological, historical and also political. These were dealt with, for example, through waves and current dynamics, microplastics and waste water, adaptations of coastal flora and marine fauna, fishing methods and the use of European funding. An active part was also the collection of rubbish on the coast and of course a visit to the M.E.E.R. permanent exhibition and a short introduction to the topic of whales and dolphins were not to be missed.
Click here for the detailed report (DE) from GomeraVive: https://www.gomeravive.com/de/blog/aktuelles-de/2020/12/07-12-20-wasser-marsch/