M.E.E.R. e.V. is an organization primarily concerned with research on the whales and dolphins off La Gomera.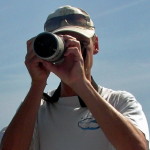 However, it is equally important to us to present the results of our research in an understandable way, as well as to foster the direct connection of humans and the sea, and marine conservation. This is accomplished through the following activities.
Practical Courses on La Gomera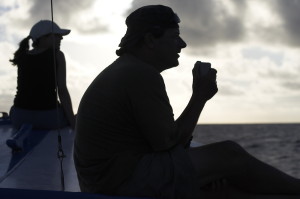 Since 2000, practical courses in ethology are integrated in our project M.E.E.R. La Gomera. With these courses, we want to facilitate the unique experience of encountering and observing free-living whales and dolphins.
Furthermore, the participants get an insight into the practice of ecological whale watching as well as into the theory and practice of ethology. Participation is open to everybody interested in cetacean research.  More…
Sea clean-up trips
– an active contribution to marine environmental protection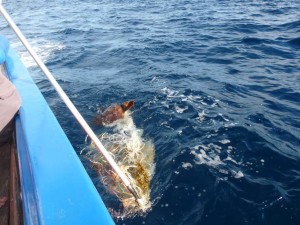 Marine pollution spreads all over the globe and is found in all oceans, including the seas surrounding the Canary Islands. Too often sea turtles get entangled in the deadly trap of marine debris or lost nets, whales and dolphins have to swim through polluted waters, etc. Every plastic bag thrown-away carelessly can represent, when accidentally swallowed, a threat to the life of a dolphin.
Hence, marine environmental protection is necessary even more. On these clean-up trips offered by our partner OCEANO Gomera, we actively contribute to the protection of the sea and its inhabitants by picking and collecting waste from the waters off La Gomera.
Weekly information event on La Gomera
Every week we an information evening about whale watching on La Gomera is organised.
In cooperation with M.E.E.R. e.V. the team of our partner OCEANO Gomera welcomes you and informs you about the diversity of whale and dolphin species, about the whale watching trips and answers all your questions.
Find more about these regular information evenings here –  more…
Concerts with Fredrik Vahle on La Gomera!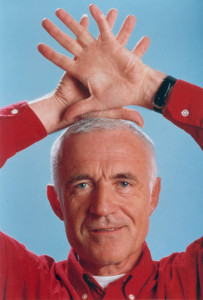 Our patron Fredrik Vahle likes La Gomera. On regular terms we have the opportunity to present to you Frederik Vahle 'live in concert'.
It is a perfect possibility for all visitors of La Gomera to experience the well-known children's songs singer.
Fredrik Vahle tells stories and sings songs about dolphins and the sea… including "Flupp" the small dolphin and "Winnie" the whale as well as – of course – his very famous hits like "Anne Kaffekanne" ("Anne coffee can") and "Der Hase Augustin" ("Hare Augustin")!
Please ask our partner OCEANO for current dates.